1921 West Genesee Street | Syracuse, New York 13204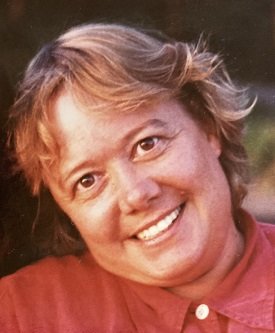 Share Your Memory of
Lucy


Obituary of Lucy Hewitt Williams
Lucy H. Williams, 67, of Skaneateles, NY, died peacefully on July 4, 2021, after a brief illness. She was born on March 16, 1954, in Syracuse, NY, to Marian (Pennock) Williams and Cleon L. Williams, Jr. Lucy was predeceased by her Mother and Father and her sister, Martha Williams Seneta.
She is survived by her aunt, Eunice (Pennock) Kaymen of Branford, CT, and her sister, Virginia (Ginger) W. Kenney (Daniel) of Morristown, NJ. She is also survived by five loving nieces and nephews, their spouses, and three great grand-nephews. She leaves numerous cousins at the family summer place, the Pines, on Skaneateles Lake, who will greatly miss her laughter, generosity and kindness as well as her gifts of cooking.
Lucy was raised in the Town of Geddes (Westvale), graduated Westhill High School, Class of 1972. She attended Potsdam State, transferred to Cornell University, School of Hotel Administration, and graduated with a B.S. in 1972. Lucy had a lengthy career with Hyatt Hotels Corporation, holding high level management positions. In 1989, she moved to the Hyatt Regency in Dallas where she worked for 27 years. There she made several lifelong friends who loyally supported her during her illness. Lucy retired in 2016 and moved to Skaneateles, NY, so she could be close to her family and The Pines. Lucy enjoyed traveling with her Dallas friends or her two sisters, Martha and Ginger, and was constantly planning her next travel adventure. Lucy nurtured a lifelong interest in food and cooking starting in her youth. This was Lucy's loving way of expressing affection to her family, cousins and friends.
As per Lucy's request, there are no calling hours. A private remembrance service will be held on September 18, 2021, at The Pines, Skaneateles Lake. Burial will be in Borodino Cemetery.
Donations in Lucy's memory may be made to Skaneateles Lake Association, P.O. Box 862, Skaneateles, NY, 13152, or online at skaneateleslake.org