1921 West Genesee Street | Syracuse, New York 13204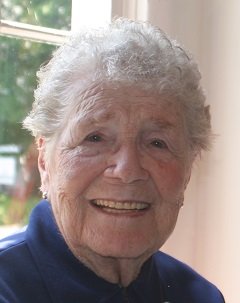 Share Your Memory of
Mary
Obituary of Mary C. Eschenberg
The children of Mary Carmel Eschenberg, JoAnn Zyber, of Florida, Joseph Eschenberg and wife Robin of Amaganset, NY, James Eschenberg and wife JoAnne of Clayton, NY and grandchildren Joshua Zyber and wife Elizabeth and their identical twin great-grandsons Joseph and Thomas; Hayley and husband Hugo Rodriquez and their son Leo; and Erin During are sad to tell of her passing on October 13th.
Mary Carmel was born in St. John, New Brunswick, Canada. She grew up and was educated in Brooklyn, NY. She was the daughter of Walter and Mary McPartland. She was predeceased by her husband, Joseph and daughter Carol.
Mary Carmel taught school in Harlem and several schools in NYC, New Jersey, Waterown, NY and retired from Lyme Central School in Chaumont, NY in December, 1977.
She was a docent at the Octagon House in Camillus for many years. She was a member of the NYS retired teachers of NY and NJ and many other organizations. She loved to read, lunch with her many wonderful friends and most of all, she loved being with her family. She found such joy whenever she ran into one of her students from years ago and she remember each and everyone.
Services: The funeral will be private. In lieu of flowers, the family would appreciate prayers for peace and happiness for her family and friends. Donations may be made to Hospice of Jefferson County.