1921 West Genesee Street | Syracuse, New York 13204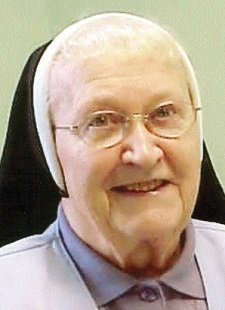 In Memory of
Sister Jane Frances (Margaret) Pfisterer, OSF
1920 - 2018
Plant a Tree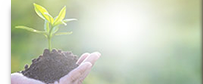 Send Flowers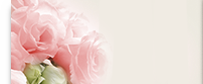 Obituary of Sister Jane Frances (Margaret) Pfisterer, OSF
Sister Jane Frances went home to God at the Franciscan Villa in Syracuse, NY on Friday, July 6, 2018. She was born in Utica, NY to Alois and Margaret Wagner Pfisterer. Sister Jane was 98 years old and had been a Sister of St. Francis for 81 years.
She received a Bachelor's Degree in Education and a Master's Degree in Education from the College of St. Rose in Albany, NY She was an excellent educator whose teaching experiences began at Our Lady of Angels in Albany, NY and then ranged from grammar schools in Syracuse, Utica and New Jersey to teaching at the Convent High School in Syracuse, Oswego Catholic High School and St. Anthony High School in California. She was a most influential and effective educator for 50 years. Her next ministry was as an Administrative Receptionist at St. Elizabeth Hospital in Utica, NY for 21 years.
Sister Jane Frances will always be remembered for her many years of devoted service to her community and by those who loved her as a loving, loyal, caring friend. Co-workers described her as a "breath of fresh air" with a bubbling personality and willingness to help others that went above and beyond. She was always filled with enthusiasm and reached out with an extra special sensitivity that endeared her to the sisters, her students, their families and those whom she encountered. Her personality and presence would light up a room. Sister had a special ability to laugh and make others laugh with her.
She was predeceased by her parents, her three brothers, Albert, Alois, and Francis, and her sister-in-laws, Anne Pfisterer, Betty Pfisterer, and her niece, Carol Mitzrik.
She is survived by her sister-in-law Angela Nole Pfisterer, several nieces and nephews in the Utica area, long-time friend Sister de Paul Juliano and the Sisters of St. Francis.
Services: A Mass of Christian Burial will be held on Thursday, July 12, 2018 at 7:00 pm at the Franciscan Villa Chapel, 6900 Buckley Road, Syracuse, NY 13212. Calling hours will be from 3:30 to 6:30 pm in the Chapel. A farewell service will be held at 8:30 am on Friday, July 13, 2018 at the Franciscan Villa Chapel. Interment will follow in St. Joseph's Cemetery in Utica, NY.
In lieu of flowers, donations may be made to the Sisters of St. Francis of the Neumann Communities, Mission Advancement Office, 6900 Buckley Road, Syracuse, NY 13212.
Share Your Memory of
Sister Jane Frances (Margaret)