1921 West Genesee Street | Syracuse, New York 13204
Unique Memorials from Around the World
Friday, November 6, 2015
We honour the dead in a variety of ways; from scattering their ashes, to burying them in caskets, to building splendid memorials in order to celebrate their memory. Memorials, which are usually erected to honour a specific person's influence or actions, or the collective actions of many individuals, as in the case of a war, vary in their beautiful design, and interesting backstories.
In this post, we'll take a look at a few interesting and unique memorials from around the world: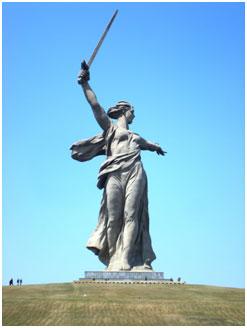 The Motherland Calls
The Motherland Calls" is the name of the giant statue on the hill called Mamayev Kurgan, in the city of Volgograd, formerly Stalingrad, Russia. It was the tallest structure in the world when it was constructed in 1967. It measures 279 feet from the plinth to the tip of the sword, and commemorates the Battle of Stalingrad. The figure is Valentina Izotova, a native of the city of Stalingrad, who posed for the statue. "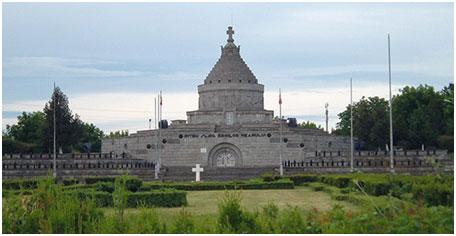 The Marasesti Heroes Mausoleum
The Marasesti Heroes Mausoleum, located in Romania, was built to commemorate those who died during the Battle of Marasesti in the summer of 1917. This beautiful and impressive structure stands on the same grounds where over 24,000 Romanian troops lost their lives in order to successfully defeat the Germans during WWI. Over six thousand soldiers, many of them still unidentified, have been buried in crypts or tombs inside the mausoleum. Their bodies have been buried with artifacts such as guns, flags, arms, and items used during the battle.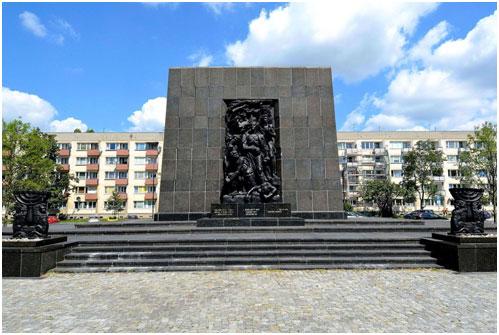 The Heroes of the Ghetto Square
This memorial was unveiled five years after the Jewish Ghetto Uprising in 1943, and commemorates the first urban mass rebellion against the Nazis, who wanted to deport the residents of the ghetto to Concentration Camps. The inhabitants of the ghetto lived in appalling circumstances, and many people fought to the death for their right to be free during the uprising.
On the front of the memorial there are young fighters running away from the burning ghetto, a young woman carrying a gun, and an injured man holding a homemade grenade. The back of the monument shows men, women and children being taken away to an extermination camp.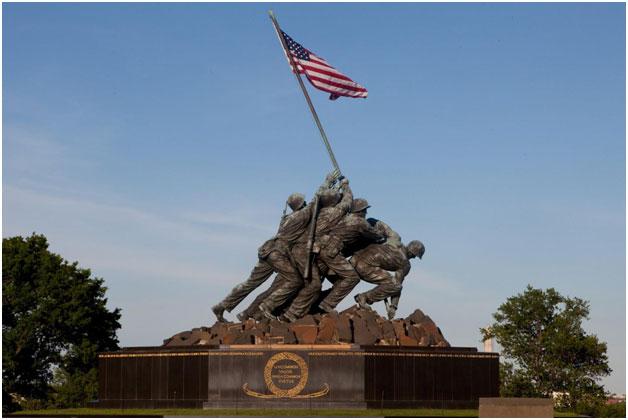 The Marine Corps War Memorial
The Marine Corps War Memorial is located near Arlington National Cemetery in Rosslyn, Virginia. It is made of bronze and is based on a photo from the Battle of Iwo Jima, and is dedicated to the Marine Corps who died defending the United States from 1775 onward. The memorial monument features six marines sticking a US flag into the ground, and stands on a granite base where the following is written: "In honor and memory of the men of the United States Marine Corps who have given their lives to their country since 10 November 1775′′.
Previous Posts
A family member's passing can be difficult and stressful for everyone. Managing your emotions while planning for a memorial service may be difficult. Consequently, people often experience mental di...