1921 West Genesee Street | Syracuse, New York 13204
Funeral Homes in Syracuse NY
Whether looking for affordable Burial Options or Cremation Services, Tindall Funeral Home is your best choice in Syracuse NY and can service and cater to the families in the surrounding communities such as Camillus and Solvay NY.
Syracuse NY Funeral Homes
While there may be other reputable local Funeral Homes in Syracuse NY serving families, Tindall Funeral Home is there for you and goes above and beyond to help you every step of the way to ensure we give your loved one an honorable Funeral Service.
Allow our staff the chance to serve your family. Contact us today to learn more about our Affordable Cost Options.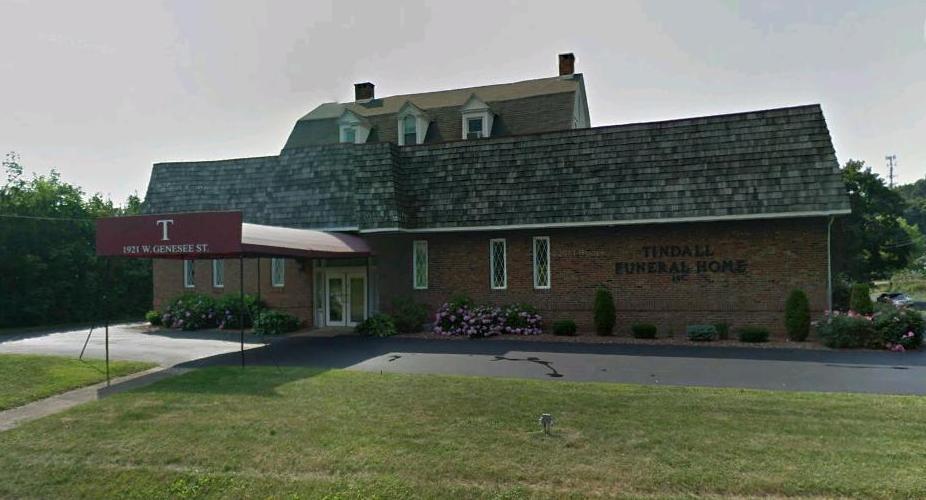 Frequently Asked Questions
What purpose does a funeral serve?
The funeral and the ceremony that accompanies it are indeed very important. For those who are left behind, a funeral provides a place for family and friends to gather for support and to reminisce; an opportunity to celebrate the life and accomplishments of a loved one; a chance to say goodbye; and the focal point from which the healing process can begin. The funeral identifies that a person's life has been lived, not that a death has occurred. It is also important to notify the community that this person has died. There are people beyond the immediate family who have the right to grieve a death. For instance, what would have happened in the United States if there had not been a funeral for President John F. Kennedy?
Is a funeral or memorial service always held in a funeral home or place of worship?
A service can usually be held at any location that family and friends feel would be comfortable and appropriate. Your funeral director can assist with arranging a meaningful service.
Can a function less formal than a funeral or memorial service be arranged?
A Gathering of Friends is a less formal event. It allows family and friends to share their loss and share treasured memories of the deceased. A Gathering of Friends may include light refreshments and can be held at any appropriate location, including an accommodating funeral home, a park, a restaurant or the home of a family member or friend.
Is it ok to have a viewing and not a service?
Yes, if that is the wish of the family, the funeral director will arrange designated times for calling hours, have the times published in the newspaper and simply add to the obituary that services will be private or at the convenience of the family. This information will make it clear to the public as to arrangements, and fulfill the wishes of the family.