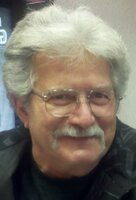 Michael LaMontagne
Michael LaMontagne, 77, of Camillus passed away from cancer on Tuesday at Francis House. Born in Syracuse, Mike worked in his janitorial business for 10 years.
Survivors: wife, Sharon; sons, Michael Jr. and Kenneth LaMontagne; daughter, Margie Janus.
Services: Calling hours will be 4 to 6pm Monday November 15, at Grace Assembly of God, 4220 Fay Road, Syracuse, NY 13219. A Memorial Service will be from 6 to 7 pm with light refreshments to follow.
In lieu of flowers, contributions may be made to Francis House, 108 Michaels Ave. Syracuse, NY 13208