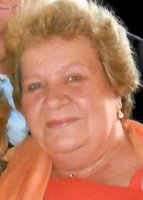 Laura Elizabeth "Bonnie" Cottrell
Laura "Bonnie" Cottrell, 73, of Solvay passed away Friday at St. Joseph's Hospital after a lengthy illness. Born in Syracuse, she was a graduate of St. Vincent's and attended CCBI. Bonnie worked many years for the Solvay School District and Carousel Center from which she retired. Her biggest joy was taking care of her family and she was an avid dog lover. Bonnie was a stubborn hard ass with a heart of gold.
She was pre deceased by her parents, Robert and Elizabeth.
Survivors: her husband of 53 years, Ronald Cottrell; sons, Brian (Trish) Cottrell and Rob Cottrell; grandchildren, Cody, Stephanie, Robby (Aubrie), Josh; great grandchildren, Jada, Sophia, Araya; special friends, Frank and Pam Mandig, Penny Fakuda, Sandy Littler, Todd Goldthwaite. The family wishes to thank St. Joe's ICU for their outstanding care, compassion, and support for Bonnie and her family, most of all to Ronald.
Services: 6pm Wednesday June 23, at Tindall Funeral Home. Calling hours will be 4 to 6pm Wednesday prior to the service at the funeral home, 1921 W Genesee St.
In lieu of flowers, contributions may be made to SPCA 5878 E Molloy Rd, Syracuse, NY 13211 or cnyspca.org