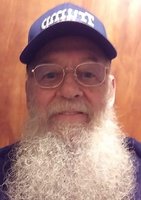 William A. Clark Jr.
William A. Clark Jr, 76, of Camillus passed away Wednesday at home. Born in Bangor, ME he lived most of his life in the Syracuse area. He was a US Navy Veteran serving during the Vietnam War. Bill retired from the NYS Division for Youth after over 20 years. Bill was predeceased by his parents, William "Al" and Elaine "Rae" Clark.
Survivors: sons, Will (Caitlin) of Syracuse, Brice (Carey) of Syracuse; brother, Gary (Denise) of Deland, FL; grandchildren, Carter, Chase, Grayson, Delilah, and Harper; nephew, Gary Jr. of Daytona Beach, FL.
Services: Burial with military honors will be 1:30pm Wednesday February 24, at Greenlawn Cemetery.