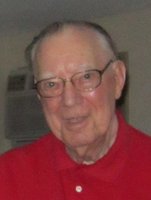 Louis Mario Contegni
Louis M. Contegni, 94, of Liverpool died in his own bed January 24, 2021. Born in Edwards, NY his family moved to Italy in 1929. When the Allies liberated his village in 1945 he was appointed mayor of Pontecurone. After WW2 he worked as a stringer for Tuttosport newspaper in Torino covering soccer matches in the Lombardia and Piemonte regions. He returned to the US in 1949. From 1954-1993 he worked as an accountant at Oberdorfer Foundries. He enjoyed watching the Yankees, Giants, SU sports, horse racing and soccer. Louis was predeceased by his wife, Inez in 1999.
He is survived by his son Benjamin. His last breath was his own. He shall be missed.
Services: 12pm Saturday January 30, graveside in Fairview Cemetery, Edwards, NY